Yesterday, was a big day.
We arrived at the Bergen County Clerk's office in Hackensack with the many forms, signatures, and notarization that were necessary to put my name on the November ballot. I brought my boys with me, because I wanted them to be a part of this big moment. 
My name on an election ballot. I still can't believe it.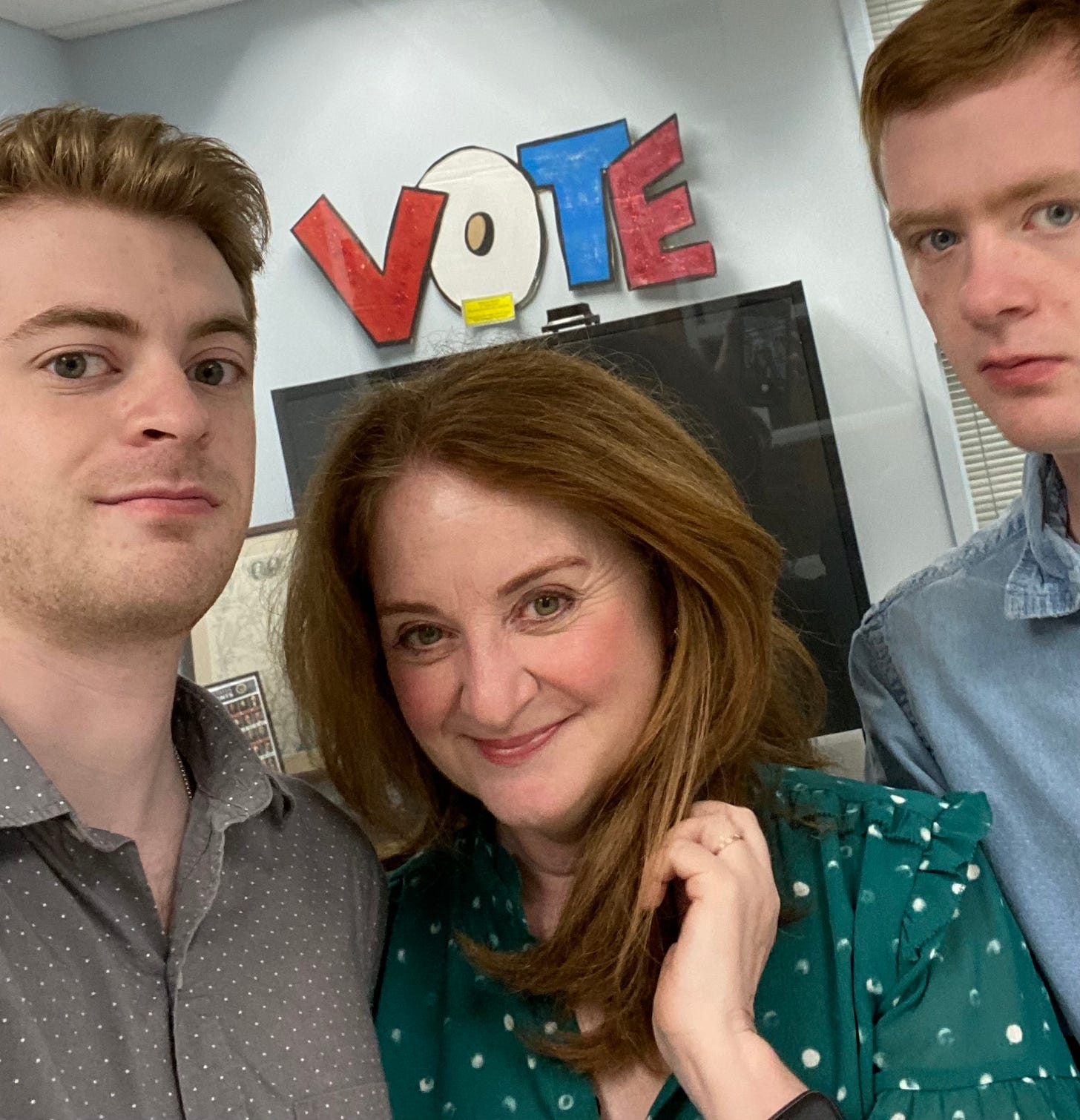 I took some selfies with them, and then the clerk told me that I forgot the last page of the paperwork. I left the page with all the signatures in our copy machine at home. Ugh! I'll have to go back tomorrow to finish this process.
We laughed about my error and went to White Manna for cheeseburgers. (Cheeseburgers at White Manna are mandatory when in Hackensack.)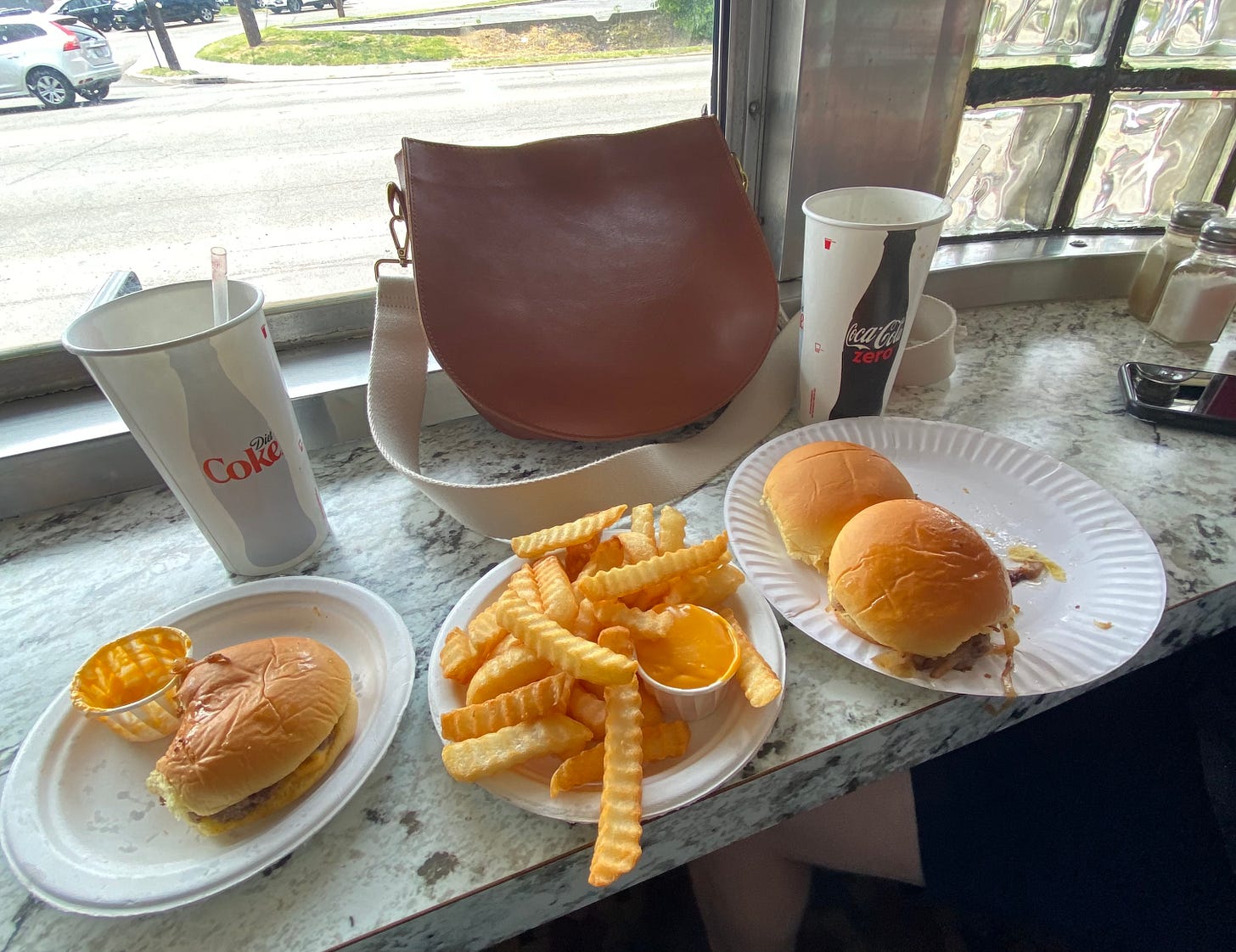 And then I went home, put together a new campaign newsletter and updated my Facebook page. I'm my own campaign manager and publicist. It's a lot of work, but it's all fun.
Now, it's time to shift gears and get a little writing done. This weekend, I'll working on my book shop, running a 5K, and trying Ina Garten's method for grilling steak.
I hope you all have great plans for the Memorial Day weekend.